Blurb:
Weary of climbing the corporate ladder to care for her aging hippie parents, Dee Dobson marches in a rally. When violence erupts, Rodney Walker, lead singer of Breeze, comes to her rescue. Their dramatic picture hits the papers, but an interracial relationship is out of the question for both their careers.
Between a long-distance concert tour, her endless overtime, and his racist brother, Jack, they struggle to build a future from their powerful connection. When a senator pursues Dee and helps her run for political office, things get even more complicated.
But their biggest obstacle is Jack. As a Southern gentleman, Rodney values family above all else. Due to a long-buried secret, he always gives his brother the benefit of the doubt, a decision that could cost him and Dee everything.
Playlist:
You by Nicole Bus
~
Free Bird by Lynrd Skynrd
excerpts (naughty & nice)
Goodreads
Buy Now:
Amazon
iBooks
Nook
Kobo
Excerpt:
She leaned back in his arms, a serene smile on her lips. "It's so peaceful here."
"It's also my favorite place." He gazed up at the moss hanging from the trees. "When I die, my spirit will probably hang around in the swamp."
She shivered, vibrating the boat. He felt it, too. A sudden chill, even though the air felt just as hot and heavy as it had a minute ago.
"Dee," he whispered. Her lips were so close. Kiss her already. Hadn't he done that and more to too many groupies to count?
"I've got one!"
He felt it, too. The rod quivered in their hands, making every muscle in his body vibrate along with it.
"We'll bring it in together," he whispered.
He guided her hands through every movement until the fish flopped on the bottom of the boat. The peace had been broken. Poles clattered and fell with a crash, water droplets splashed in their faces, and the boat dipped dangerously low to one side.
"It's a channel catfish," he said.
"What are we going to do with it?" she squealed.
A serious feeling settled over him. "Send it back."
"Oh, okay." When she reached for it, he stopped her.
"We have to do it gently, to minimize its stress."
He snatched an old rag from the side of the boat and used it to grasp the fish. Once he had it, he lowered it close to the surface of the water before releasing it. Then he held his breath as some bubbles rose to the surface.
"Did he make it?" she asked, anxiously peering over the side.
"I think so. Otherwise, he'd be floating."
"That was fun," she said.
You made it fun." He pulled her onto his lap again. Then he slid her sunglasses off to see her beautiful eyes.
"Rodney, I know you're a Southern gentleman and all, but if you don't kiss me soon, I'm going to lose my mind."
He yanked off their hats and threw them somewhere into the boat. "Part of being a gentleman is knowing the right time and place."
And knowing when a private moment should be grabbed, because there may never be another.
"Is this it?" she asked.
He tilted her chin with his index finger and ran the tip of his tongue over her bottom lip. She squirmed in his lap, exhaling a moan before he locked his arms around her and claimed the rest of her mouth.
"You tell me."
sequel to
Follow Me
: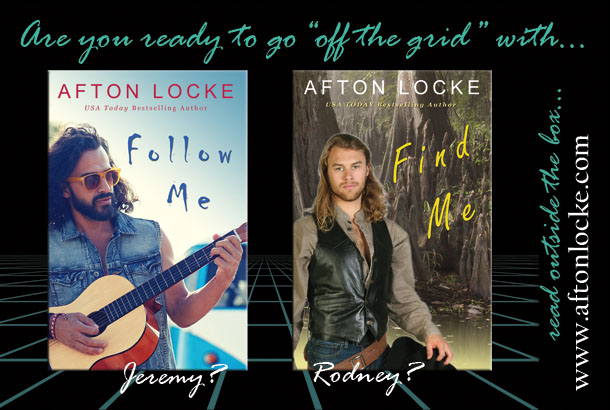 Sea Child: Children of the Waves #4 Kindle Edition by LaVerne Thompson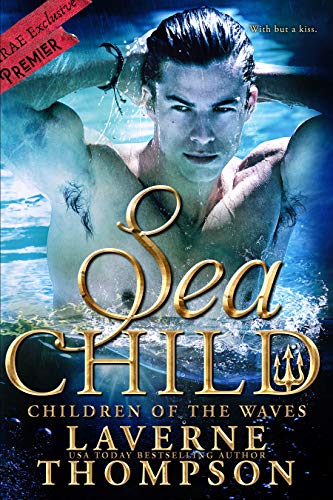 Blurb:
Land or sea, he was her world.
Shawnah had a decision to make. Sea born but land raised, she now knew the truth of her birth and how far some would go to steal her powers. There was only one man she trusted to protect her while she learned how to protect herself. But what happens if she decides to flaunt destiny and not remain in the sea? Would she risk losing him? The children of Poseidon are fated to have one mate.
Cyrus didn't think that applied to him, since he was a hybrid born of both land and sea. He never searched for a bride. But fate had other ideas, and once he held Shawnah in his arms, Cyrus had no intention of letting her go. When she is once again threatened, Cyrus is willing to take on the gods of the sea, or even her father of the land, to protect her and remain at her side.
Buy Now:
Amazon
--------------------------------------------------------------------------------------------------
Deadly Diagnosis by Tina Donahue
erotic PNR Suspense - part of the Phoenix Agency series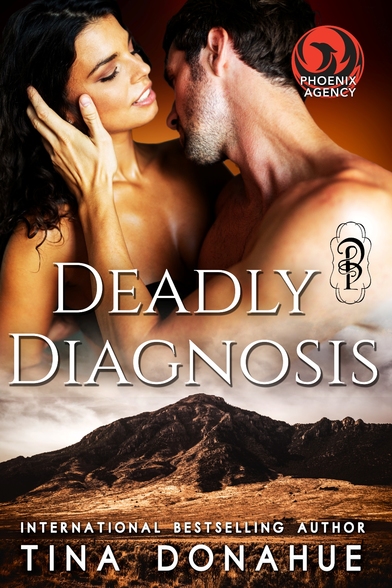 Blurb:
A lifesaving gift...a plan for domination and death.
Within her unique DNA, Kimana holds the means to cure any illness permanently, a talent she's used on those in her Shoshone community. When the billionaire owner of a pharmaceutical concern accidentally discovers what she can do, he fears the end to disease and his profits, and wants her dead.
As a member of the Phoenix Agency, Lucas arrives to protect Kimana from those set on her destruction. Ex-military intelligence, he's seen a lot but no one like her, a woman seemingly born for him, her presence needed in his life, her gift as unique as his paranormal talent. To Kimana, he's the man she's been waiting for.
Together, they battle an adversary driven by insatiable greed who'll stop at nothing to take what he wants. When her and Lucas's lives are at risk, her gift can only save one before draining her life force and threatening her existence.
A sacrifice she's willing to make for Lucas.
Buy Now:
Amazon