Afton Locke Newsletter #25
January 2019

New year, new books! This month I bring you two great author releases to check out (Xyla Turner's hot cowboys and Rebecca Rivard's immortals, oh my!) and a deleted scene from Jamaican Vibration. And if you've been waiting for the Crossroads anthology to come out in Amazon Kindle, search no more. The link is finally here!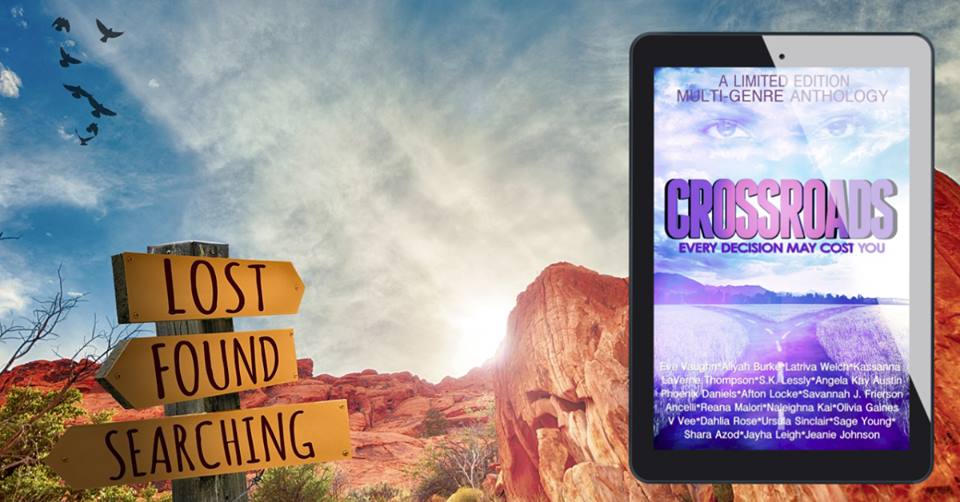 New Release
Now available on Amazon!
Multi-genre: Contemporary romance, Romantic suspense, Military Romance, Billionaire romance, New Adult, Paranormal romance, Urban Fantasy
Blurb:
Every decision may cost you.
Join 21 bestselling and award-winning authors as they bring you action, adventure and drama in these 20 multi-genre stories that will keep you entertained even after you finish the books.
These stories run the gambit of the paranormal, other worlds, contemporary millionaires, military themed, alpha males, romantic suspense and even a touch of intrigue. There's something for everyone and enough for all.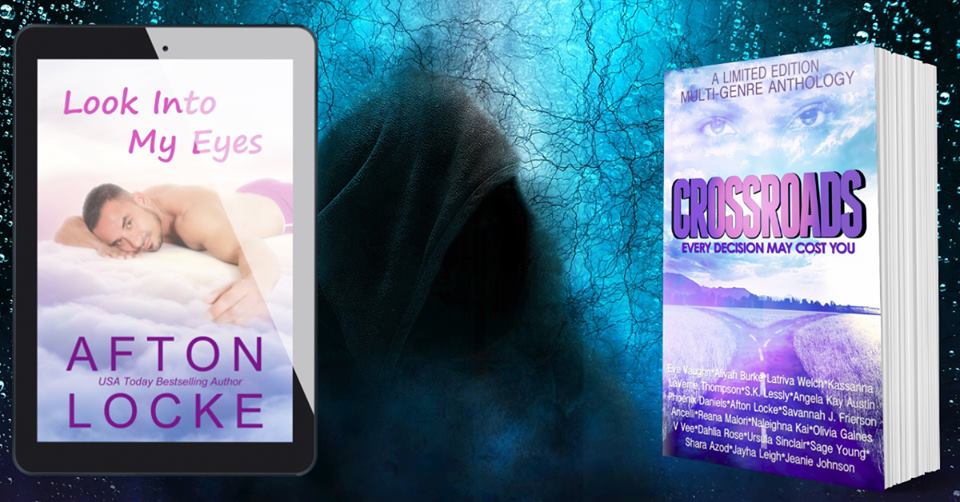 from
Look Into My Eyes
by Afton Locke:
"Ryan? Please tell me it's you."
Isn't it obvious?
"Then, why can't I see you?"
I have a limited supply of energy, so I can't do everything at once. I'm sort of new at this, you know?
"Makes sense."
"Unless you'd rather I stop touching you?"
She shook her head so hard it bounced against the wall behind her. "No, don't stop. Whatever you do, don't stop."
The Maine trip had been the last time he'd been able to make love—a death of its own. He was back!
Go to your room.
"Bossy, much?" she joked.
He answered with a blast of energy that hit her like a cyclone. When she ended up thrown on her bed, she wasn't sure if she'd stumbled there herself, been carried, or a combination of the two.
pre-order Crossroads for only 99 cents!
Buy Links:
Amazon
iBooks
Nook
Kobo
Giveaways!
Have you joined the Crossroads Anthology Facebook group yet?? The more people join, the more prizes up for grabs! Our goal is 1000 readers. Don't be left out!
https://www.facebook.com/groups/crossroadsanthology/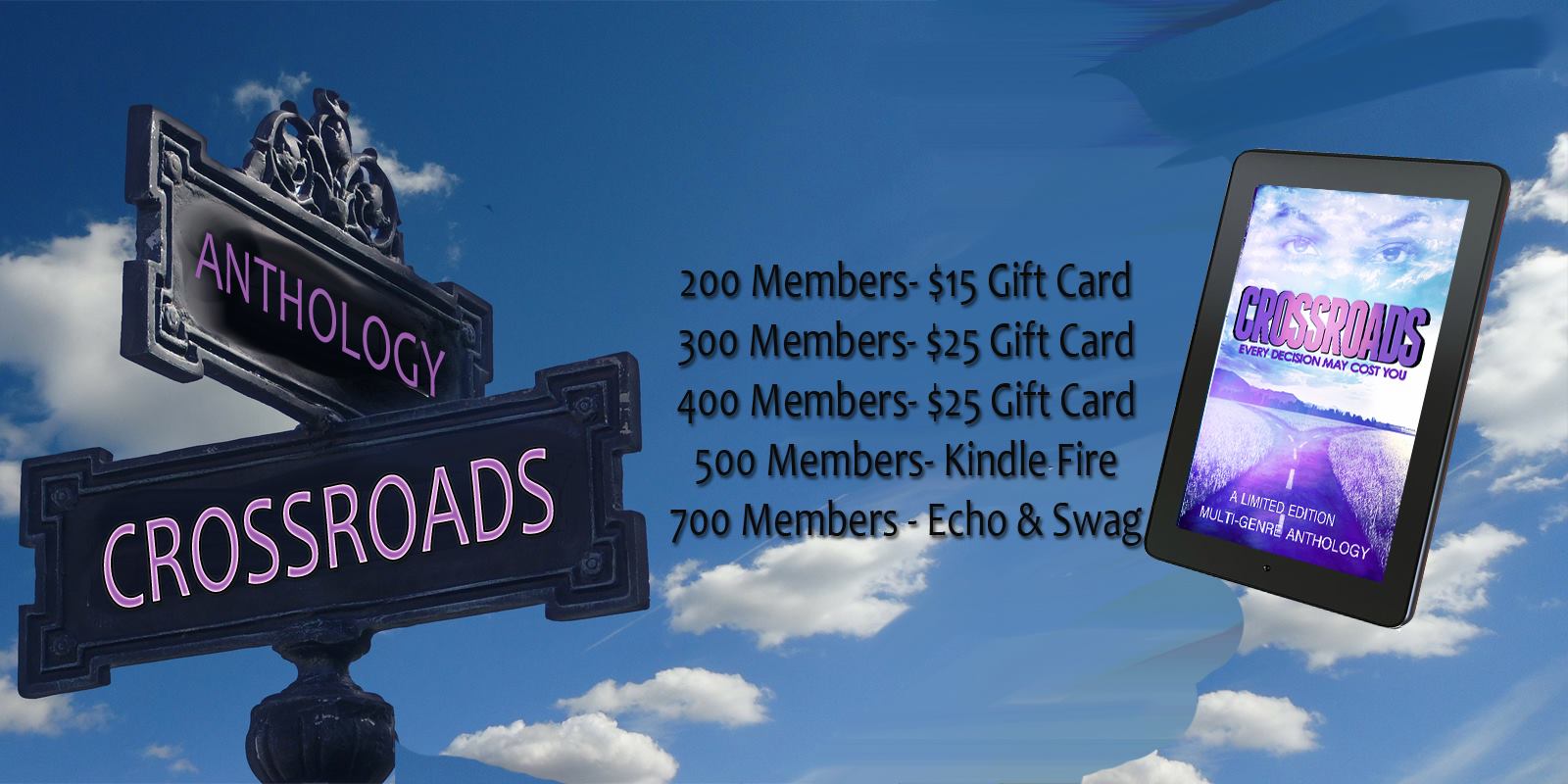 ~ ~ ~
More Great Reads!
IMMORTAL DESIRES BOXED SET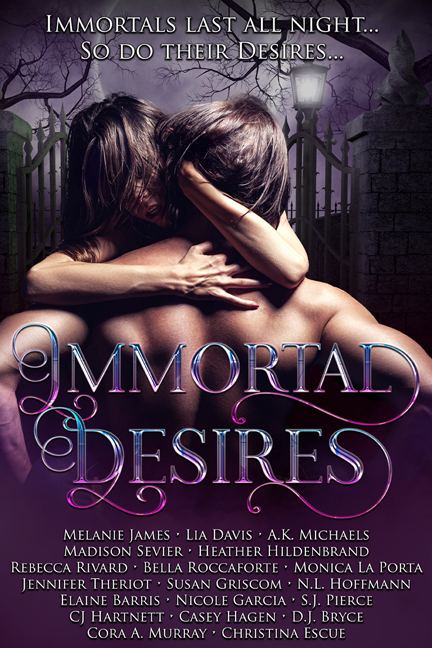 Immortals last all night. So do their desires…

Paranormal bad boys -- Check!

Vampires, shifters, dragons, ghosts, and other hotties that go bump in the night -- Check!

Buy one, get one free -- Check!
Dive into this wickedly sexy boxed set packed with steamy paranormal romances from some of your favorite NY Times, USA Today, and Amazon Bestsellers including Melanie James, A.K. Michaels, Heather Hildenbrand and Rebecca Rivard.
*All profits go to the American Cancer Society to help beat cancer.*
OUT FEB. 26! Pre-order now and get a FREE ebook:
Amazon
iBooks
Nook
Kobo
Get your free ebook with your pre-order
--------------------------------------------------------------------------------------------------
Love at all Costs
by
Xyla Turner
~ part of the
Stetson Series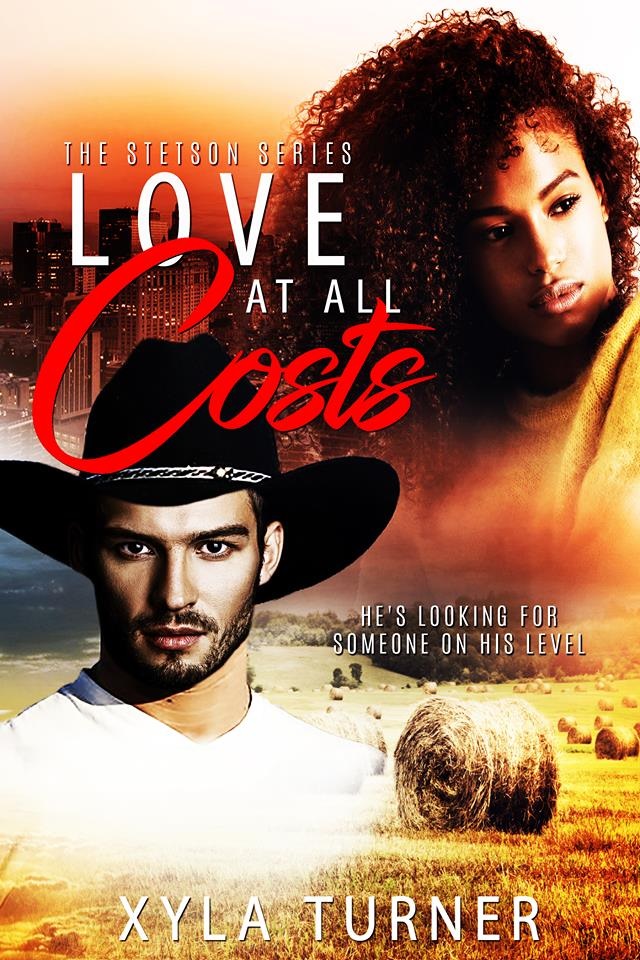 Release Date: December 26, 2018
Watch on Youtube
Amazon Kindle Unlimited:
BUY NOW
Blurb:
It is highly recommended that you read books 1 & 2 in the Stetson Series.
Nadine:
I came to Iowa to finish my degree. Not fall for the local farmer or his brooding ways. One more semester and back to Maryland, I go. Then his father, Pops, baits me to cook for him and his rude son, their neighbor Ida gets me caught up in her love triangle and then I find myself in bed with Mills. I also don't want to get out of bed with the man.
Mills:
One bad customer incident, had me going to my new neighbor's house. Who knew she was a feisty thing and would not accept my peace offering. Now, what Nadine did not know, is that I was a man that would not be deterred. She caught my eye and after I dealt with my own situation, I'd deal with her. Period.
BWWM, Interracial, HEA Romance
Check out the Stetson Series:
Book 1: By Chance, No Choice
Book 2: Meet Me Halfway
Book 3: Love At All Costs
Jamaican Vibration - deleted scene
In this deleted scene from
Jamaican Vibration
, K.C. has been in an extended coma and the plug is about to be pulled. Previously, Latasha and Jonathan had only had a one-night stand to raise money for K.C.'s concert, something she feels really guilty about. Especially because finding out about that night led to K.C. getting shot. I ended up scrapping this scene as well as others and started over because K.C. demanded a bigger role, and the menage was born...
Jamaican Vibration - copyright 2018 - Afton Locke
"This way, folks." Latasha herded the group of tourists into the manor house of a local plantation. "Wait for me inside the foyer, please."
Man, I hate being a tour guide.
Half the time, she couldn't remember the spiel she was supposed to say. For the other half, she slipped into her native Baltimore accent instead of the Jamaican one she faked. And why did she have to wear nylons? Hadn't they gone the way of the dodo bird years ago?
The only thing that made the job worthwhile was the people. On the bus, she asked their names, where they were from, and what they did for a living. By the end of the day, they felt like old friends. Except for the stingy ones who gave her no tip or only a couple of bucks.
She couldn't seem to make a living here—or anywhere, for that matter—from her art. Each night, she painted out her crappy days. Lately, that's exactly how they looked. Like crap. At least she got free room and board at Kyra and Justin's bungalow for helping to take care of her wheelchair-bound grandmother.
The grandmother was easy. Hearing Kyra and Justin make love next door to her bedroom at night? Not so much. It reminded her too much of lying in K.C.'s arms. He always played reggae while they did it—each thrust of his hips synchronizing with the beat. Afterward, he'd smoke a big spliff while she curled against him like a comma and laid her head on his chest.
After seeing him in the hospital again yesterday, she didn't think she could ever paint again. No, finding out Jonathan Lance had paid for his care had been a hundred times worse. Of course, if it hadn't been for him, K.C. would never have ended up there in the first place. He owed it.
Why did he have to look so alive and vibrant next to K.C.'s wasted body? His brown ponytail, gathered neatly at the back of his head, had grown longer, but his serious eyes were just as blue. Had his beard grown darker? A little heavier?
The one she had felt brushing against her collarbone that night…
She scratched the neckline of her dress when what felt like an army of fire ants marched across her skin.
"Miss?"
Latasha blinked when a harried-looking mother of five tugged her blouse sleeve. "Yes, ma'am?"
"I'm afraid Tommy peed his pants on the parquet floor." She rummaged through her purse. "I don't have anything but a few tissues."
"No worries," Latasha replied, forcing a smile onto her face. "I'll take care of it."
After failing to find a staff member to clean up the mess, she grabbed some paper towels from the public bathroom to take care of it herself. As soon as she kneeled down, though, a splinter from the floor snagged her knee, causing a big run.
Another pair of stockings bites the dust. No wonder she'd accepted Jonathan's dirty money. Life without it was pretty rough.
Money. How she hated it. The saying about it being evil was so true. Why stay here? She could earn more as a starving artist at home. Even a minimum-wage job not dependent on tips would be better than this. After K.C. was finally laid to rest, she'd decide, but while he lived, her nable 'tring cut in Jamaica—she was tied here by her navel string, as the local saying went.
Laid to rest… Her fingers twitched as she wiped up the last of the mess on the floor. After all this time, her boyfriend would finally pass away, yet her heart felt as if he already had, last year. Afterward, she would finally be able to fully mourn, something she dreaded and wanted to get over with at the same time.
Oh, K.C. Forgetting her dirty hands, she covered her stinging eyes. After grieving for so long, she'd gotten plenty of practice.
The mother of five touched her shoulder. "Thanks for cleaning up after Tommy. Are you all right?"
"I suppose I will be," she said as she rose to her feet. "Eventually."
Click the cover below to order the final version: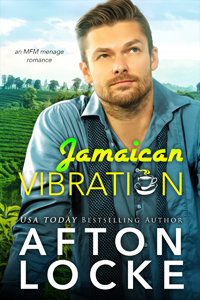 Afton Locke is a USA Today Bestselling Author who prefers romantic fantasies to everyday reality. Fantasies take her to different times, races, places, and beyond. She lives with her husband, several unnamed dust bunnies, and a black cat that can be scary or cuddly, depending on the current book. When she's not writing, Afton enjoys hiking, cooking, reading, and watching retro T.V.
Thank you for reading! Feel free to
email
any comments or suggestions. Until next time...

© Afton Locke 2019