Afton Locke Newsletter #24
November 2018

When it snows before Thanksgiving, winter is definitely on the way. I'm planning to cook up some hot and spicy chili. To keep y'all warm too, I also have a lot of steamy romances to share with you, including an exciting new boxed set I'm part of called Crossroads...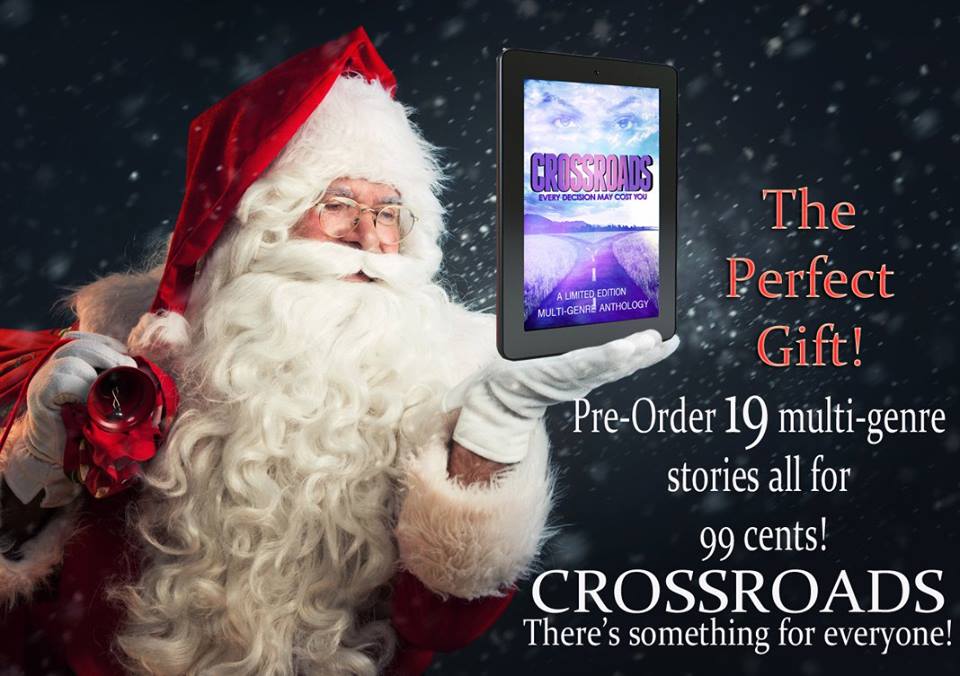 New Release
Crossroads Anthology

multiple romance genres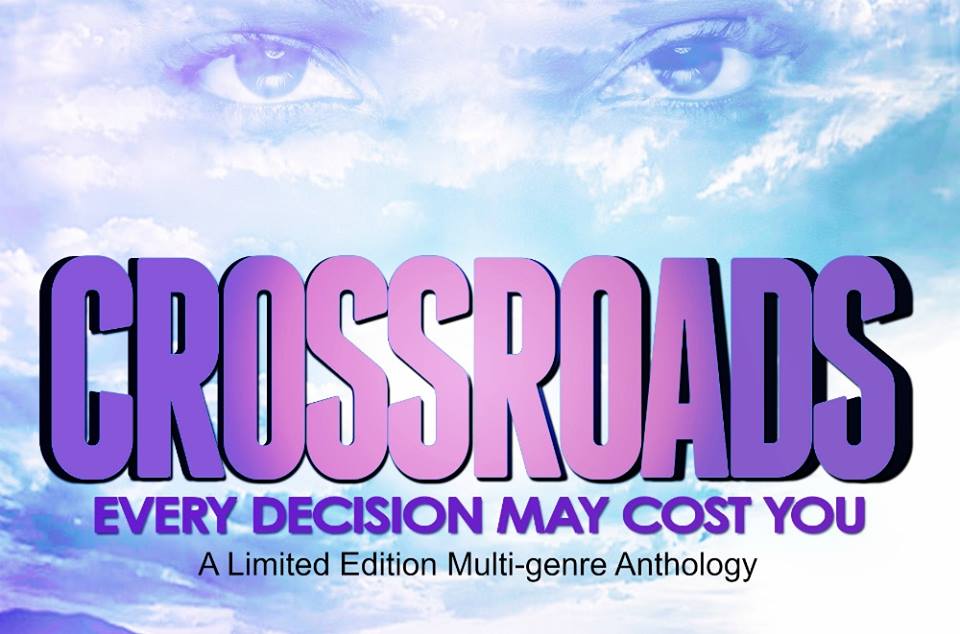 Blurb:
Every decision may cost you.
Join 20 bestselling and award-winning authors as they bring you action, adventure and drama in these 19 multi-genre stories that will keep you entertained even after you finish the books.
These stories run the gambit of the paranormal, other worlds, contemporary millionaires, military themed, alpha males, romantic suspense and even a touch of intrigue. There's something for everyone and enough for all.
Get your copy today.
Authors:
New York Times and USA Today Bestselling Author Eve Vaughn
USA Today Bestselling Author Ailyah Burke
USA Today Bestselling Author Latriva Welch
Bestselling Author S.K. Lessly
USA Today Bestselling Author LaVerne Thompson
Bestselling Author Phoenix Daniels
Bestselling Author Kassanna
USA Today Bestselling Author Afton Locke
Bestselling Author Angela Kay Austin
Bestselling Author Reana Malori
Bestselling Author V Vee
Bestselling Author Dahlia Rose
Bestselling Author Ancelli
Bestselling Author Sage Young
Bestselling Authors Jayha Leigh & Jeanie Johnson
Bestselling Author Naleighna Kai
Bestselling Author Savannah J. Frierson
Bestselling Author Shara Azod
Bestselling Author Ursula Sinclair

My story is
Look Into My Eyes
When Gina and Ryan meet at the crossroads, will they step across for love?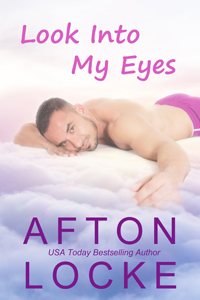 Single mother Gina Cole will do anything for her daughter. She even accepts a hospice assignment to improve her chances at getting a promotion. But caring for a terminally ill patient stirs up painful memories and guilt about her late husband. Ryan Atlee, disillusioned by his failed business, has stopped caring whether or not he gets a new kidney. But when an irresistible hospice volunteer battles her deepest fear to open her heart to him, he wants to live. The threat of death casts a shadow on their newfound love, but anything can happen at the crossroads—if they dare to step across.
pre-order Crossroads for only 99 cents!
Buy Links:
iBooks
Nook
Kobo
Giveaways!
Join the Crossroads Anthology Facebook group. The more people join, the more prizes up for grabs!
https://www.facebook.com/groups/crossroadsanthology/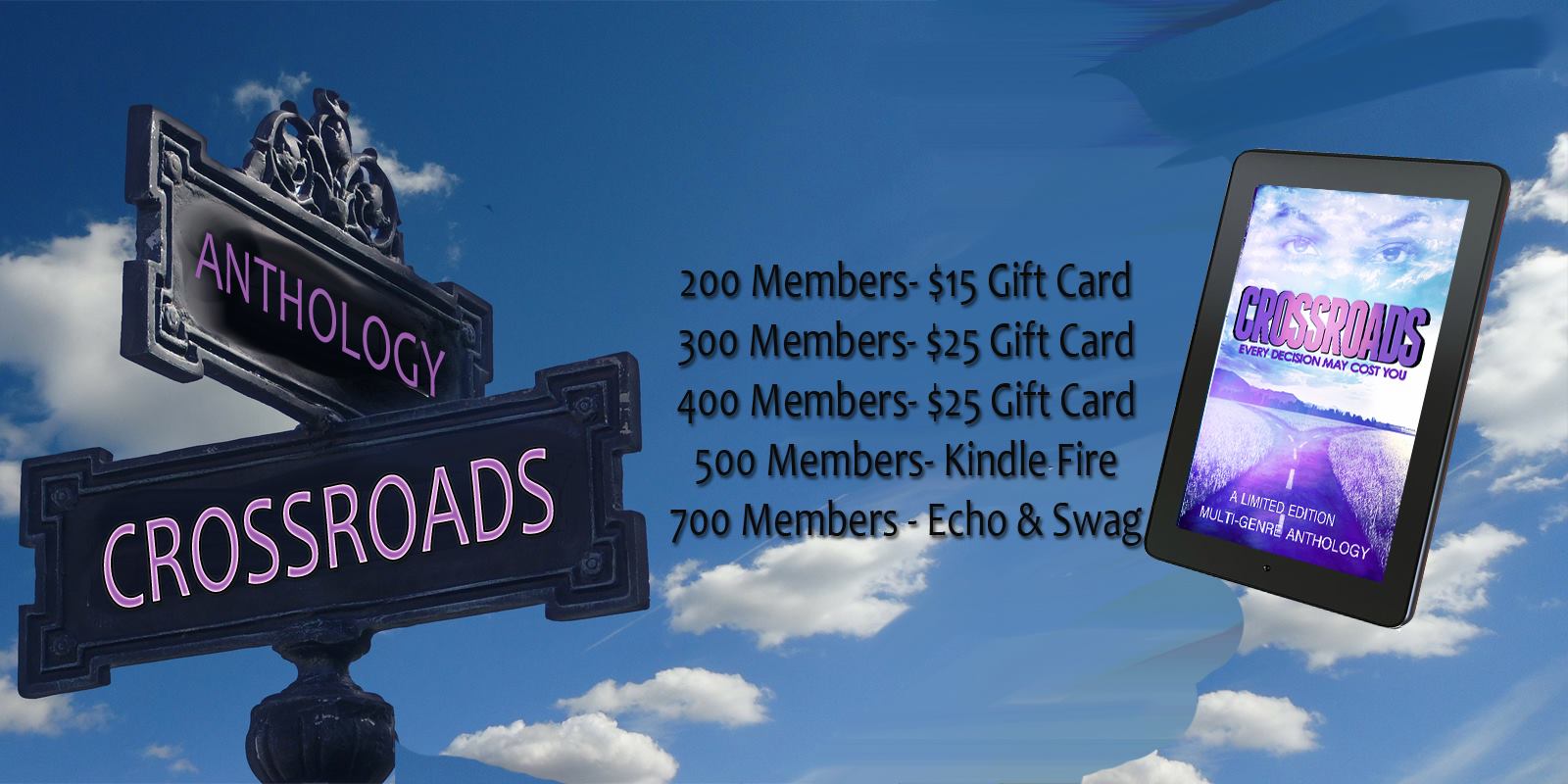 ~ ~ ~
More Great Reads!
Death and Damages: A Limited Edition Mystery and Thriller Boxed Set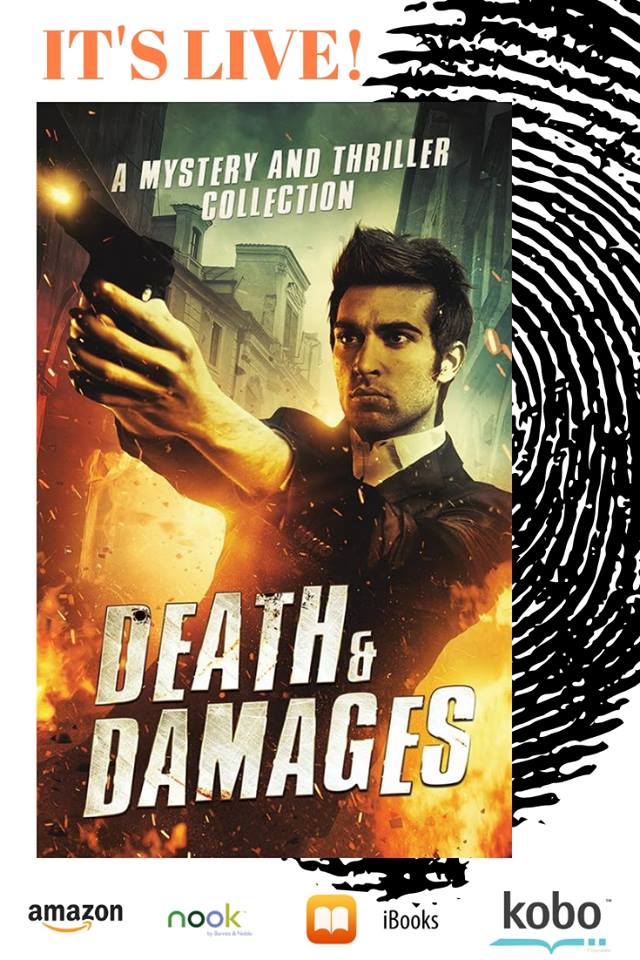 24 riveting mystery, thriller, and suspense stories by NY Times, USA Today Bestselling and Award Winning Authors.
DEATH & DAMAGES
featuring
THE LAST FILE
by
Siera London:
San Diego detective MaKenzie Young never surrenders...under any circumstance. There's a serial killer on the loose, and Mac won't stop until he's caught. It's been forty-eight hours since the latest victim was discovered when Mac's sister goes missing. And this time...the killer makes a demand Mac can't refuse. With the clock ticking and her sister's life at stake, how will Mac find a way to catch a killer before she has to concede defeat?
Buy Now:
Amazon
--------------------------------------------------------------------------------------------------
Illicit: A Contemporary Romance Collection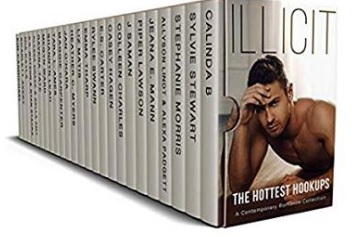 Over 20 illicit romances with the sexy heroes and strong heroines you crave!
Lose Yourself in the world of hot hookups, where the stories run from sexy to downright scandalous and the characters will leave you breathless. In these pages, you'll find tantalizing romance, rekindled flames, and forbidden trysts.
From confident military men and suave billionaires to bad boy players, hot alphas, and more, you're sure to find the illicit romance of your fantasies burning up these pages! These powerful, exciting men will keep you up all night and daydreaming all day!
Your favorite contemporary romance authors invite you to join them for twenty sizzling stories. Which of these scorching novels and novellas will have you hooked?
Don't delay your pleasure.
Buy Now:
One-click TODAY!
--------------------------------------------------------------------------------------------------
Disciplining the Beast
by
Tina Donahue
Thank heaven for babes who like to raise hell.

Wynona relishes her job as a reaper. Some jerkwad pisses her off? He's toast. Any douchebag who mistreats a woman better watch out. Lately, she's been enjoying it a little too much—and Heaven is not amused.

Wings temporarily clipped, she's doing time working as an enforcer at From Crud to Stud. The body count isn't what she's used to, but at least the scenery—that is, her celestial parole officer—is tall, dark and deliciously hot.

Rafael can't take his eyes off Wynona. No, really. She's a 24/7, one-on-one job. No matter how hard this angel rides her, she begs for more. Finding a way to bring out her best side is turning out to be the greatest challenge of his career.

She's sassy and sexy, and she's brought out a side of him he never knew existed—an inner Dom who is only too willing to follow her down the garden path of unrestrained indulgence. And once they set foot on that slippery slope, there's no turning back.
Buy Now:
Amazon
Book 5 in the
Taming the Beast
series
Travels
I visited Minnesota last month for a little R&R, reading, and hibernation. The "North Shore" on Lake Superior was beautiful!
Here's Gooseberry Falls.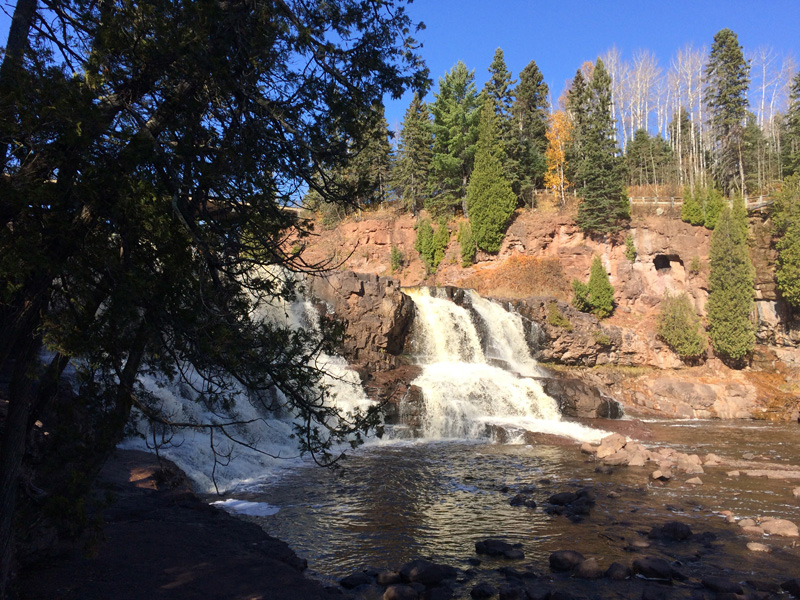 Coming Soon
~ I'm working on another menage!
~ Oyster Harbor: Thelma's Song
~ Jamaican (TBD)
Afton Locke is a USA Today Bestselling Author who prefers romantic fantasies to everyday reality. Fantasies take her to different times, races, places, and beyond. She lives with her husband, several unnamed dust bunnies, and a black cat that can be scary or cuddly, depending on the current book. When she's not writing, Afton enjoys hiking, cooking, reading, and watching retro T.V.
Thank you for reading! Feel free to
email
any comments or suggestions. Until next time...

© Afton Locke 2018